Read Time:
5
minutes
Employee productivity is falling. A 2016 Report by the US Bureau of Labor has 1 confirmed the fears of many leaders: that employees are now less productive (read, effective) than before.
But should you worry about your employees' productivity and effectiveness? Isn't it enough to track metrics like Average Handling Time (AHT), Quality Scores, number of calls answered and abandoned, and duration of breaks?
First, let me ask you a question. Does any of the scenarios in the list below apply to you?
No matter how hard you try, your CSAT scores have stayed stuck at the same level since long.
Your call center agents jump jobs quickly. This means you have to spend a lot of resources in hiring and training new agents constantly.
The management team is always stuck in crisis mode, resolving client complaints, managing high absenteeism and attrition, being answerable for low quality and CSAT scores, and so on. They rarely get time to focus on the bigger picture of long-term improvement.
You've set certain rules and policies with the right intent, but what happens on the ground is totally different. This is one reason for the increase in escalations and fire-fighting.
All of the above.
If none of the above points applies to you, you're probably smooth-sailing through operations. Or you're not aware of the daily challenges that your team faces.
If even one of the problems applies to you and you're a hands-on type of business leader, here's what you can do to improve effectiveness.
But before we get into it, let's discuss the difference between efficiency and effectiveness.

The Difference Between Efficiency and Effectiveness
Most call centres track metrics like AHT, quality score, answered versus
abandoned calls, break times, and so on. These indicate how efficient each agent is and in turn, how efficient the call centre is.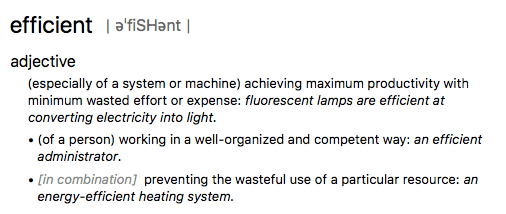 However, there's a difference between being efficient and effective. While
efficient means working in the best possible way with minimum waste of time and resources, it doesn't always lead to the desired outcome.
Here's a real-life scenario.
A particular call centre declared a rule that for each service ticket created by the customer, agents had to respond within 15 minutes.
The operations manager and team leaders devised a step where every new ticket got an instant automated response that read, "Your ticket has been logged. We will get back to you as soon as possible."
But after that, the tickets lay unaddressed, sometimes for as long as two weeks. The result was a lot of irate customers and a drop in CSAT scores which coincided with customer churn.
Thus, while the solution was efficient – the customers got a response within minutes – it was not effective.
Below are four proven steps that will enable you to improve your call centre's performance and effectiveness.

Step 1. Hire the Right People
When you hire the right people, CSAT improves and attrition falls. In the short term, this might mean a revenue hit for the call center and the projections might not look great. But you witness amazing benefits in the long term.
To hire the right people, follow three steps:
Hire for skills: A skilled workforce might be more expensive, but reduces your problems drastically, and is definitely worth the investment.
Keep a half-yearly pipeline: Your team can forecast the hiring for each quarter based on turnover, shrinkage rate and amount of time it takes to find the right person. Keep interviewing until you have six months' worth of high-quality employees that you can hire when needed.
Cut the fat quickly: Put your bottom quartile on Performance Improvement Programs (PIPs) and monitor their progress. If they don't improve, let them go. You don't need dead weight slowing your organization down.
Step 2. Track the Right Metrics
Managers feel overwhelmed by the sheer load of information that gets generated and stop taking interest in reports. The result is that things drift and the organization turns directionless.
Reports are not just numbers. Nor are they drivers of a process. They serve as indicators of performance.
Instead of drowning managers in a sea of reports, align what they see with their job roles and Key Performance Indicators (KPIs). We often use the 3W's + H format to identify the right reports for every manager and leader to see. The format is as follows:
1. Who will see this report?
2. What should they see in this report?
3. When do they need this report?
4. How will they see the report?
Step 3. Process Audits
When a call centre tries to acquire a client, it promises customer-centric deliverables. But when the budget gets slashed, most deliverables get removed. The add-ons, or 'bells and whistles,' are the first to go. Customer centricity is forgotten and cost-cutting becomes the focus.
With time, a gap develops between the documented process and the one implemented. Cheap workforce just does the bare minimum. Quality begins to fall and keeps falling. To arrest the slide, senior managers hold additional discussions behind closed doors, but nobody puts in the time and effort to understand the real issue.
A process gets followed only when it gets audited. Such audits are not part of just the Quality Evaluator's KPIs, but of the Operations Manager's too. Auditing team leaders' performance and coaching them to improve is necessary. In turn, team leaders should do the same for their respective agents.
Step 4. Collecting Customer Feedback
Customer feedback is the final point in the effectiveness chain. It's also the most-ignored point.
Call centres focus on metrics to track efficiency. But customer feedback is the most important metric to track effectiveness. And barely anybody tracks it.
Customer feedback is not to be confused with CSAT.
CSAT is a score that an external auditor arrives at after getting feedback from a sample set of customers. It arrives once a month or once a quarter.
Customer feedback, on the other hand, is a mechanism to collect feedback from existing customers on an ongoing basis.
This blog post is an extract from our comprehensive EBook The Definitive Guide to Doubling Your Contact Center's Productivity. To download the EBook for free, click here.
And we would love to hear how you applied the points.

Comments Rating
( reviews)