Read Time:
3
minutes
Pune based Retailware software Pvt Ltd, is a software company engaged in development of Retail software having more than 1500 customers across India. Retailware uses Synapse to handle Customer care calls. They originally had 4 members in support team, 3 PSTN lines and 3 Mobiles.
On our recommendations, Mr. Ajit Thadani agreed to switch over to PRI, considering the benefits of PRI.  This was programmed such that it could be scaled to more than 30 across the office to increase agents. Synapse API from Enjay was used very efficiently to integrate (in-house) Retailware CRM with Synapse.  March End is the key time for these support agents to be available to all the customers for support in doing year end activities for every software installation across India. This time also requires more people to be employed for this work.
---
---
Solutions Highlights
 PRI line is connected with Enjay Synapse Server.
All users are using soft phones installed on there PCs.
Synapse is also connected to their EPABX, so that few users with analog phones are also connected with rest of the team.
In house, VB based,  CRM developed by Retailware Softech Team, is integrated with Enjay Synapse using Enjay Synapse API.  Due to this, click to call and incoming call popup and recording, all these features are available to them.
Now the support team members can be increased in a short notice, no need to change infrastructure.
Client Speaks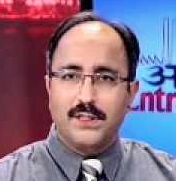 Mr. Ajit Thadani, CEO of Retailware softech Pvt Ltd, says "Previously We used to have hectic activity during the March End time period. Regular 4 agents, all the available mobile phones were getting frantic calls from customers for support requirements. This activity used to fo for a period of more than 18 days on year end. After installing Enjay Synapse, we could scale up support agents from 4 to more than 30. Customers could connect with support in a matter of minutes (earlier it was hours) and the activity on year end got over in just 2-3 days"
"Savings in terms of time was seen during the year end support activity last year. They saved more than 14 man days and this itself was worth more in cost than our total solution cost" Adds Mr. Ajit Thadani.
Partner speaks
Mr. Suhas Marathe, owner Reliable Enterprises, says " In Retailware we went on with installation, API integration and deployment very fast. My regards to the expertise of Team Enjay and Team Retailware. This installation took the shortest time and effort to get underway as compared to our other implementations of Enjay Synapse solutions. "
"While working with Team enjay and Team Retailware, we got the taste of what expertise is required in API integration from a software professional team. My Team spoke with Mythili, Taufik and Vishal from Enjay. Limesh was always available guidance. "